CNE Senior Trip
It's a trip to the Big Apple;
It's a trip with your friends;
It's a trip you won't forget.
| | |
| --- | --- |
| ​Time Until Senior Trip 2018: | |
"Start spreading the news
I am leaving today
I want to be a part of it
New York, New York

These vagabond shoes
Are longing to stray
Right through the very heart of it
New York, New York"
-Frank Sinatra
​
​
"I go to Paris, I go to London, I go to Rome, and I always say, 'There's no place like New York. It's the most exciting city in the world now. That's the way it is. That's it.'"
- Robert De Niro


In a New York Minute.
It's the Big Apple...It's New York City! One of the most amazing, diverse, and, of course, famous cities on the planet. And this is your chance to take in the best of what NYC has to offer. OK, quick, what is the first thing that comes to mind when you think about New York City...and yeah, you'll do that on the CNE Senior Trip. Statue of Liberty? Duh, yeah, you'll see that. Ride in a subway? Oh, please...why would you not? Take in a Broadway show? Really? That's not even a question...of course you'll see an amazing, live Broadway production. See the city? Does standing on top of the Empire State Building with the city spread out at your feet count as "seeing the city?" Yeah, it does!

​The CNE Senior Trip is planned so to give you the chance to take in some of the most popular attractions located in and around Manhattan. From Central Park to Battery Park, you will have the opportunity to visit many world-famous sites as a group, but also have time with your friends to leisurely peruse fascinating and exciting hot-spots of the city.

Reserve your seat on the trip early....spots go fast!

You know you want to go.
You know you can't wait to go.
So, then...go.
Friends

Imagine stepping out into one of the greatest cities in the world with so many friends! Stroll with your friends through Central Park or shop 'til you drop along 5th Avenue. You and your friends can share the experiences of exploring famous and historical landmarks, having lots of great food, and wrapping up the day by looking down at the bright skyline...something you'll talk about for years to come!

Places

Take a city that has been in more movies than any other, add a world economic center, mix in a hub for fashion and art, then sprinkle it with television and movie studios, and what do you have? New York City! There are places that are sure to interest everyone. A trip to the "City That Never Sleeps" wouldn't be complete without historical places, such as the 9/11 Memorial and Ellis Island, and world-renowned monuments such as the Statue of Liberty,

Experiences

With all the sights, sounds, and smells of the big city all around, you will have the opportunity to experience the world within a city. Stroll through Little Italy and have a chocolate chip cannoli - you won't regret it. Walk along the streets of Chinatown and practice your bartering skills for a keepsake to take home. Stand in Times Square with your eyes closed and try to name all the languages you hear...German, Slavic, Arabic, Russian, and so many more. You are surrounded by a whole pallet of cultures, each of which adds a little unique flavor to the Big Apple. Go ahead...take a bite.
---
Powered by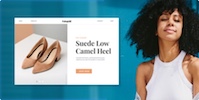 Create your own unique website with customizable templates.