Senior Trip 2019 Participation Requirements:
1. Payments
There is a payment schedule consisting of 6 monthly payments. The first payment is the $150 deposit, followed by five payments of $133.80.
Please note: These amounts are tentative for 2019 - actual amounts may fluctuate depending on price quotes from tour provider.
2. Parent-Student Trip Agreement
All participants need to have a Parent/Student Trip Agreement signed and turned in to Mr. Gettler. Even participants that are over the age of 18 need to have this document signed by a parent/guardian.
3. Participant Registration
All participants need to complete the Participant Registration form. Trip account information is shared through email; please have email addresses ready to go when you complete the form.
Base Price |

$819

Trip Dates |

March 19 -23, 2019 (proposed dates; to line up with UC Clermont's Spring Break)

This package includes all your transportation to and from New York City, hotel accommodations, necessary transportation into the city and back and while in the city, admission to all attractions, dine-in dinner on two nights, pizza party on one night, Broadway show production, experienced and knowledgeable chaperons and bus driver, light snacks while on the road and in the city, continental breakfast on three mornings, and - most importantly - the time of your life! You can see a breakdown of what is included below.

On Your Own |

$120 - $150 (approx.)

There is so much already included, but there are still the little things. There are a couple of days where you might want to get lunch with your friends, or maybe take a ride on the subway with one of the chaperones and some fellow senior-explorers. Then, of course, you are going to want a little tchotchke (souvenir) from some of the places you visit. The little things add up.

However...if you are a big shopper, you will certainly want to adjust how much spending money you bring. Nobody knows you better than, well, you. But please keep in mind, there is no need to break the bank, either!

Additional Trip Costs |

Amount depends on room occupancy

​If there is a desire for private or double room occupancy, there is an upcharge that will be added to your trip's base price. (Same gender only, of course. ☺)

*If there are an uneven number of participants, there may be fewer than four people in a room at no additional cost to the participants.

​​
What's Included:
​(The Long List)

What's Not Included:
(The Short List)
---
---
---
Day 3 Included:

Breakfast
Ellis Island
Statue of Liberty (Liberty Island)
Wall Street and the Charging Bull Statue
9/11 Memorial and Museum
Little Italy and Chinatown
​Dinner at Puglia Italian Restaurant
Hotel Overnight Stay (with security)

Day 3 Not Included:

Lunch ($20 - lunch on Liberty Island is a little more expensive)
Souvenirs ($20)
Optional: If the participant wishes to climb to the Statue of Liberty's crown, there is an addition charge. Each participant must purchase their own crown tour tickets prior to the trip - the cost is typically about $21.00. More info on this will be provided as the trip date approaches and tickets become available.
---
Day 4 Included:

Breakfast
City Tour (Chinatown, Little Italy, Central Park, Times Square, 5th Ave.)
Dinner at Planet Hollywood
​Broadway Performance (TBA)
Hotel Overnight Stay (with security)

Day 4 Not Included:

Lunch ($15)
Souvenirs ($10)
Optional: This is usually the day we take any interested participants for a ride on the subway to see some additional sights of New York, such as Grand Central Terminal. There may be additional opportunities to ride the subway as well.

(The subway fare is about $2.75 per ride

.​)
---
---
Tid Bits


Trip Cycle Keypoints

​Pre-Season Paydown - Beginning after Spring Break, Junior Year

​​In order to provide as much time as possible to pay off the senior trip, Juniors are welcome to begin paying for their trip once we return from spring break.
Once a junior starts paying toward their senior trip, a spot on the trip will be held for them unless all spots are filled. (If all spots are filled, juniors can be placed on the waiting list.) The hold for a spot on the trip is only valid until whichever comes first, the total deposit amount of $150.00 is reached or the parent-senior kickoff meeting in Mid- or Late September.

Late August

​​

The actual trip cycle begins with the advertising for the trip at the start of the senior year.

Mid-September

Trip Kickoff Meeting. This is the informational meeting for parents and seniors. It is typically held mid-to-late September.

First Friday of October.

Deposits are due and trip participants are set. Anyone joining after this time will be placed on the waiting list (unless spots for the trip are available).
​

Once the participant list has been set, each senior with a reserved spot on the trip becomes responsible for the balance of their trip.




If a participant is unable to go on the trip for any reason, they will need to find a replacement.

​

A waiting list is maintained throughout the pre-trip time period; every effort will be made by the trip coordinator to assist with finding a replacement and obtaining a refund.

Mid-October through Mid-February.

Monthly payments toward the trip.

First Friday in January, After Winter Break.

This is the "90-day warning" date. Participants that still owe 50% or more of their total trip cost may be dropped and replaced by a person on the waiting list unless payment arrangements have been made.
Due to finalized reservations being made for the trip and the short amount of time until the trip, it may not be possible to find an alternative for your trip after this date.

Late-February.

It will be time for the Pre-Trip Parent and Senior Meeting! Get together and discuss the important points of the upcoming trip.

Mid-March

This ends the trip cycle.
Get on the bus...we're leaving.
Keeping In Touch

---

Participants and parents are encouraged to sign up for the free Remind app. Please provide a phone number so that we can quickly reach all participants everyone for important updates leading up to the Senior Trip.

While we are in New York City, the chaperones can use this app to communicate with the participants regarding schedule changes, meeting places, and other important information. You can get the app if you wish, but it is not required.

Once you have signed up, you can also join the Senior Class Remind list by entering the class code: @cne2018
Powered by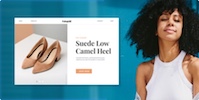 Create your own unique website with customizable templates.