Manhattan Weather
Packing lIst
A Little Fun Homework

​You will have several opportunities to explore the city with your friends. So, why waste your time wondering around aimlessly? Here is a list of locations where you will be able to explore. You might want to look for interesting places to eat, shop, and visit while you are there. But can I make a suggestion? Stay away from the places like McDonald's, TGI Friday's, and even Starbuck's. Why go all the way to the Big Apple to have something you can get down the street back home? The food and drinks at those places are the same, just likely to be a little more expensive. Instead, there are uncountable numbers of amazing deli counters, mom-and-pop restaurants with cuisine from around the world, and coffee shops that will add a one-of-a-kind flavor to your New York experience.

Start by getting together with your trip-friends and finding each of these places in Google Maps. Then start filtering by what you want, such as restaurants, shops, or points of interest. If you need help with directions once we get there, ask one of the chaperones. They should be able to help get you started in the right direction.

Day 2
Lunch Near Madison Square Garden
We are planning on having lunch on your own around Madison Square Garden. There are restaurants in the area that serve food from around the world, from pizza to curry.

The part of town you will be in is referred to as "Midtown" and the name tells you why. Below Madison Square Garden is a major transit hub for both subway and commuter trains. This major transit station is like another whole city below the streets - you will find cafès, sub-sandwich shops, and so much more. Just be sure to take note of which street you are on before you go down into the underground station. When you are ready to come back up to street level, just follow the signs back to the street. Go for it...it is fun to explore! (Just don't get on a subway. You might end up in Philadelphia. ☺)
Day 3
Group Day
For most of today, we will be traveling around as a group hitting lots of cool stuff in lower Manhattan, AKA downtown. Once we get to these locations, you will have time to walk around with your friends. Then we will get back together as an entire group and head off to the next hot-spot.

We will start with Ellis Island and the Statue of Liberty (1). Then walk through Battery Park (2), Wall Street (3), and the 9/11 Memorial and Museum (4).

Chinatown and Little Italy.

Running between Chinatown (

5

) and Little Italy (

6

) is Canal Street (you will see Canal St. on both of these maps). Chinatown has taken over most of Canal Street and areas south of it, down to about Worth Street. Little Italy can be found about 1 block north of Canal Street, mostly along Mott, Hester, and Mulberry Streets.

​These two neighborhoods are side-by-side. They each offer their own authentic flare and experience.
Chinatown is noted for shopping for souvenirs

and super-tasty Chinese food

, where Little Italy is known mostly for the authentic food.
Since we are having dinner in Little Italy, you may want to try some of the food in Chinatown instead. Share an order of Dim Sum with your friends…it's amazing! But don't eat too much 'cuz you'll be so stuffed you may not be able to walk back to the bus. ☺

There are a few cool shops in Little Italy like the Christmas store - it's worth

taking a stroll down the streets

.

1.

---

3.

---

5.

2.

---

4.

---

6.
Day 4
Explore Day
On Day 4, there are a couple opportunities to explore parts of the city with your friends. The spots where we typically split up for a couple of hours are noted below.
---
Stop #1 - Fifth Avenue and 59th Street

After taking is some of the sights in the famous Central Park, we will have some time to explore some of the most famous retailers in the world.

This is the south-east corner of Central Park – across from the famous Grand Plaza Hotel.
From here, stores such as Louis Vuitton, Tiffany & Co., Gucci, Niketown, Abercrombie & Fitch, and many more are all within a few blocks walk.
In addition to shopping, there are a few beautiful cathedrals and landmarks that you can explore, such as St. Patrick's Cathedral, Trump Tower, the Grand Plaza Hotel, and several pieces of public works of art.
We will be getting back together at St. Patrick's Cathedral. Follow 5th Ave. south about 8 blocks and the cathedral is on the east side of the street (see map to the right).
---
Stop #2 - Times Square

​There will be time to hit the big name shops and attractions located on and around the intersection of 7th Ave. and Broadway.

Suggestions: Carlo's Bakery, Disney Store, Hershey Store, M&M Store. There are tons more to explore.

Please Note: Toys-R-Us is closed.

There are three things that are well-known landmarks found in Times Square. They are:

The New Year's Eve ball
The red stairs (you can see where the ball drops from here)
The military recruitment center with the light-up American Flag.

If you and some friends want to visit a particular place, ask one of the chaperones – they may be willing to take you there.
SPECIAL NOTE: There are many street performers and characters all eager to get their paws into your wallet. There are specific zones marked by colored areas on the ground in pedestrian areas where these characters and performers are allowed, by law, to approach you. If you get your picture taken with any of these characters, they are expecting tips, in the amount of $5 for EACH character in your picture. So, a selfie with Mario, Minnie Mouse, and Buzz Lightyear will cost you $15. Refusal to pay may result in the situation escalating into something you don't want to deal with. Dressing up as a character and posing for pictures for tips is often the actor's livelihood.
We use the H&M Store on Times Square (42nd St. and Broadway) as a meeting point. It is easy to find. (See map to the far right)
---
Side Excursions:
These maps show the two possible side excursions that are available on this day - either Central Park or one of the two museums. If you decide to participate in either of these, you will be heading off around 10:00am with a chaperone and either taking the subway or walking to your excursion location.
Powered by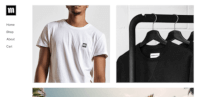 Create your own unique website with customizable templates.